A Westchester Compounding Pharmacy For Over 30 Years
Rye Beach Pharmacy is the most experienced compounding pharmacy in Westchester County, NY. We were pioneer members with PCCA back in 1984 and devoted countless hours perfecting our craft. Years before compounding became more popular to the public, our owner; Bob Giaquinto recognized that doctors and patients needed more medication choices than Big Pharma was producing. By creating and training staff in our elite laboratory, Bob has been able to accomplish this for over 30 years now.
Our state-of-the-art Compounding Laboratory is located on our 2nd floor and specializes in many non-sterile dosage forms. Compounding is the art and science of making prescription medications by hand as per a doctor's order, specifically for one patient. Please come upstairs and take a look into our windows to see medications being made from scratch. If you are unable to visit our store, scroll down to see pictures of our lab.
Not all compounding pharmacies are the same.
Rye Beach Pharmacy is accredited by Pharmacy Compounding Accreditation Board (PCAB) for compliance with the highest national standards that providers are measured against in order to illustrate their ability to effectively and efficiently deliver quality compounded medications to consumers.
Our Laboratory team have received extensive additional training in compounding techniques and continues to receive post-graduate training or educational seminars to keep them on top of their industry.
The quality of ingredients can differ from pharmacy to pharmacy. Rye Beach Pharmacy only purchases the highest quality ingredients from FDA-inspected facilities.
Our Quality Assurance program goes above the guidelines. We have invested considerable amount of time and resources to guarantee the well being and satisfaction of our patients. Every compound that we prepare is linked to a specific barcoded formula worksheet. Then each ingredient must be scanned before it is mixed into your compound. After the prescription compound is verified by two Registered Pharmacists, they are routinely sent out for 3rd party potency verification.
We will always attempt to bill your insurance, while other compounding pharmacies don't have the ability to obtain contracts.
Why Do I Need Compounding?
Some Drugs are:
Not Commercially available
Not economically feasible to manufacture
Tailored to meet the customer's individual's needs
Able to be altered in flavors and remove dyes
Customized into an unavailable strength
Must be made without additives or sugars
Detrimental to take because of side effects
Our Commitment To Excellence.
Our PCAB accreditation is one way we try to display our commitment to excellence. PCAB is a service of Accreditation Commission for Health Care and is a third-party accreditation organization that oversees the select pharmacies that have been able to accomplish this accreditation. PCAB performs on-site visits with industry-expert Surveyors who audit specific areas of performance. PCAB Accreditation also requires annual validation to ensure continued compliance with all applicable standards.
what Does It Mean For You?
PCAB Accreditation requires pharmacies to demonstrate compliance with specific process standards. By choosing a compounding pharmacy that has achieved PCAB Accreditation, you can take comfort in knowing that the pharmacy meets national quality standards. If you have any concerns about the product or service that you receive from Rye Beach Pharmacy, please contact the president, Ken Giaquinto, at extension 141.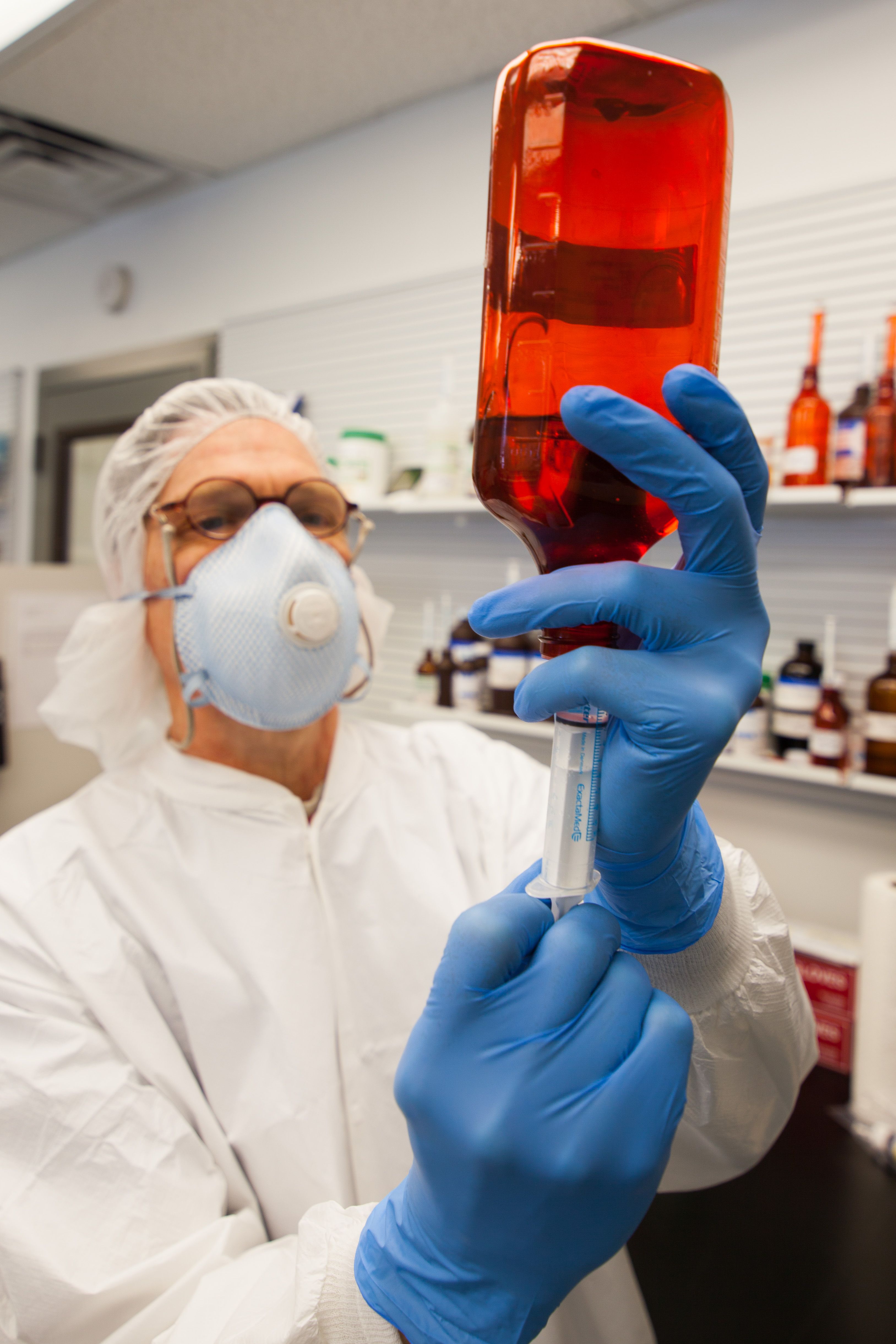 Dan measuring out to finish off a suspension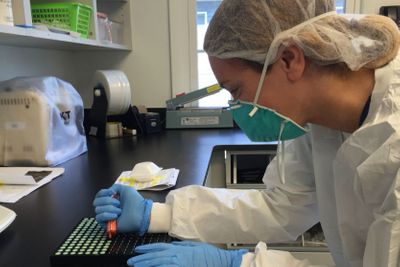 Julianne setting up an order for mini lozenges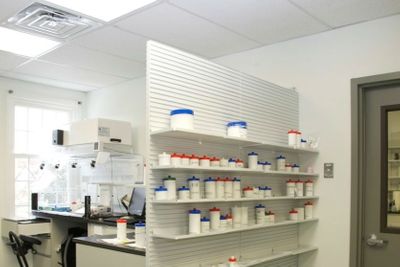 A view of our two back rooms inside the lab.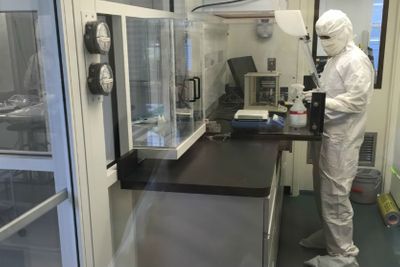 Joe compounding at one of our 6 workstations.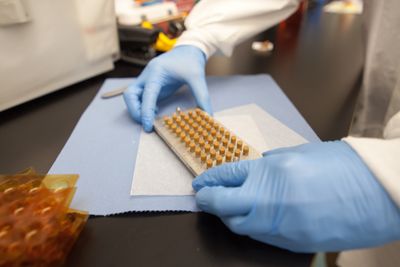 Dan ready to seal his batch of animal treats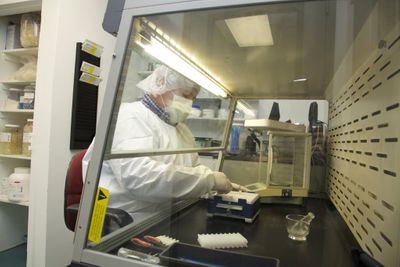 Ricardo hand packing a prescription of capsules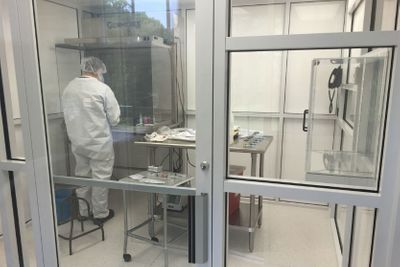 Joe packaging a finished compound.
We Have Been PCCA Members Since 1985
Watch video below to see the history