Use our Pharmacy Texting Number (914-687-5791) for quick replies during business hours.
Download Our Mobile App for the quickest way to process refills.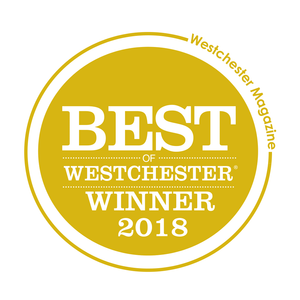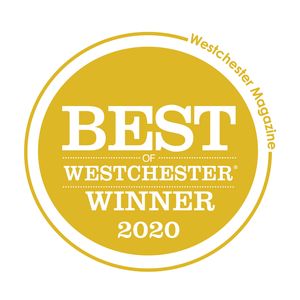 Winner of the Best of Westchester – Pharmacy
Awarded to us in:
2014, 2015, 2018, 2020
Rye Beach Pharmacy is a full service community pharmacy that has been family owned for over 70 years. Dan GiaQuinto originally bought the pharmacy in 1946. It was the smallest of four pharmacies in Rye at the time and only open for summer business. Today, it is the only independent pharmacy remaining and continues to specialize in patient counseling, compounded medications for humans and pets, Bio-identical Hormone Replacement Therapy (BHRT), nutritional supplements, natural health products, custom fitted stockings, homecare aids, and customer service.
Rye Beach Pharmacy totals over 5000 sq. feet, encompassing more than three floors. The Pharmacy's present and second structure won architectural awards upon its completion in 1974. The interior was completely remodeled in 1996, continuing its tradition as a beautiful neighborhood icon.
Our staff has grown to over 50 full and part-time employees, with at least six pharmacists. on-site for any weekday. They are readily available to answer any of your health questions.
Rye Beach Pharmacy has a state-of-the-art prescription Compounding Lab equipped with the most high tech laboratory machinery. Our trained Compounding Specialists focus their whole day in the 1200 square foot lab and are members of the Professional Compounding Centers of America (PCCA). We currently concentrate our customized medications in BHRT, Veterinary needs, Autism, Lyme, Weight Loss, Skin & Scar Formulas and Pain Management that include servicing the New York Rangers, Knicks and Liberty.
The Rye Beach Pharmacy Natural Product Department is run by Ronald May, R.Ph. Ronald specializes in herbal and vitamin information requests. He can be found at any time in our vitamin aisle helping customers. Rye Beach Pharmacy strongly believes in a proactive approach of vitamins and nutrition to achieve one's optimal health.
Rye Beach Pharmacy is known as the store that has a little of bit everything and a wealth of information. We impart our knowledge to you through great caring, diligence and compassion because we believe the community is our family.