The NasoNeb Nasal Nebulizer System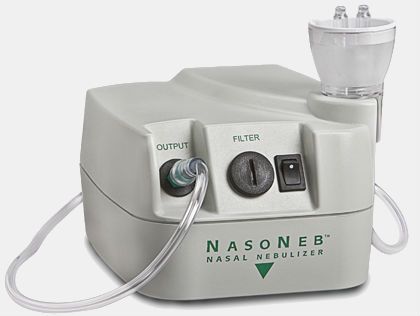 More effective and more pleasant than Nasa Touch Atomizer, Neti Pot or saline nasal rinses.
Only take 1 to 2 mintues to deliver the medicine and treat your allergy, sinusitis and rhinitis. Very fast delivery times
Alleviate sinus infections, nasal polyps and avoid painful nasal surgeries.